We've got what you need!
---
We have the best experience and tools to help you achieve success. Take a look at the following image; a customer of ours launched a product review website in November 2017 and asked us to boost its Google traffic 45 days later.
On the 15th of March, the google traffic reached 175 users per day, with first page impressions for many long-tail keywords.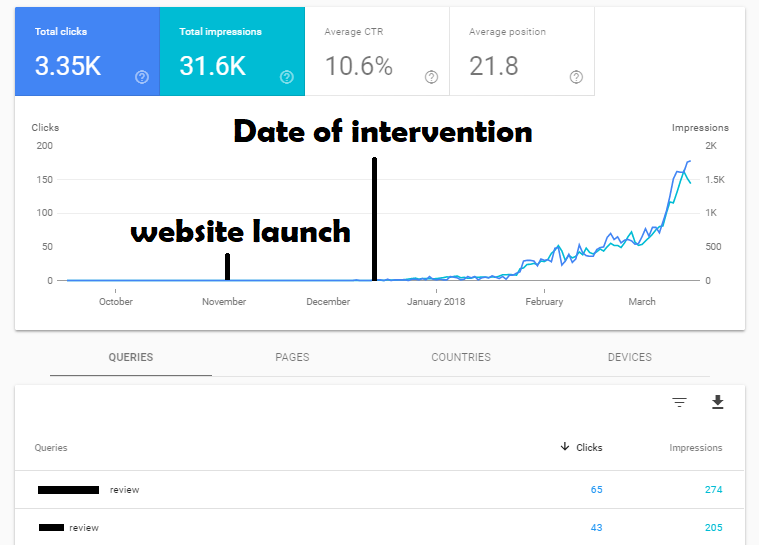 How do we do this ?